Today, a good way to check your skills is to take a certification, it is a document which guarantees that the consultant knows a determined scope of expertise.
Javascript Developer 1 - Salesforce
In this article, I want to specifically describe the JavaScript certification offered by Salesforce:
In addition to passing the exam during the MCQ, you have to get the awesome Lightning Web Component badge :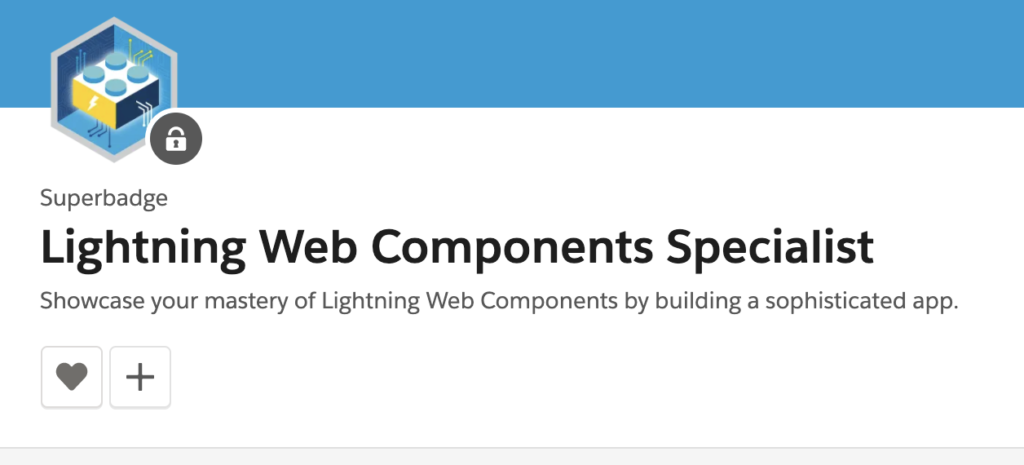 To unlock the passage of this great badge, you must first complete another series of badges: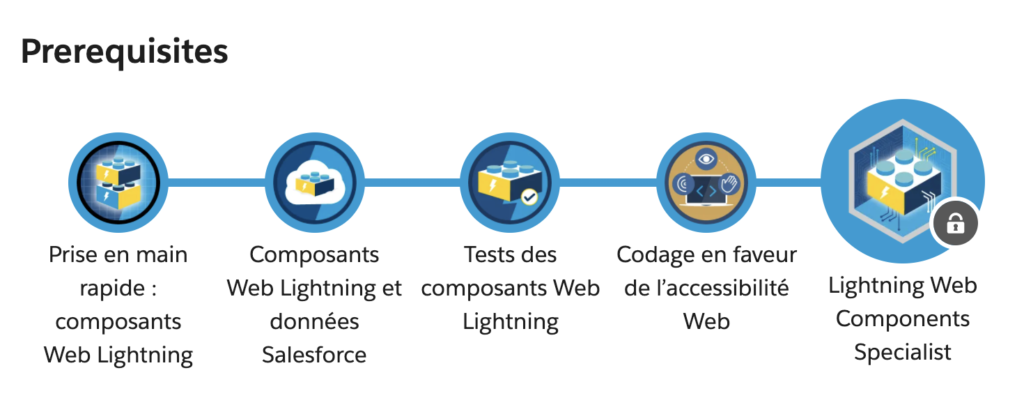 Tools for reviewing:
In order to prepare for this exam, I started by reading the basic concepts of JavaScript:

All topics are covered even more than what is necessary for certification.
Trailhead also offers a guide on scope of certification, more precisely 3 badges:
https://trailhead.salesforce.com/fr/content/learn/trails/study-for-the-salesforce-javascript-developer-i-exam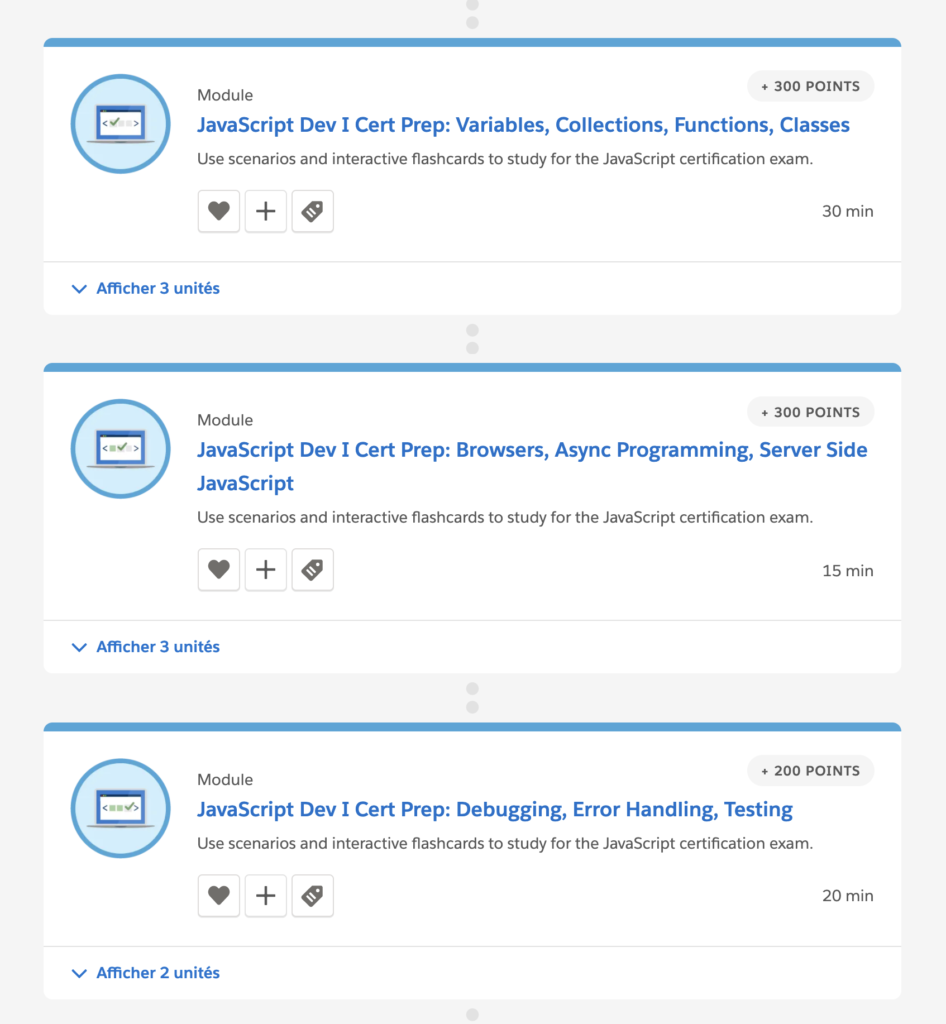 It is possible to train with an example of MCQ from the SalesforceCert site:
If you do not wish to read, it is possible to go through youtube videos, here is the link :
Conclusion:
Reviewing this certification takes time!
The perimeter is quite large. For my part, I have finished the great badge, but I still have a good part of the JavaScript on the Server side (Node Js) to review before I start.register for the MCQ.
I hope these few links have been of use to you.